Individual Health Insurance
To get a quote and apply with Anthem Blue Cross or United Healthcare, please click on their logo.
You may apply for financial assistance through the Connect for Health Website for Colorado to see if you qualify for a tax subsidy, which can help lower your monthly premium.  You may get help in putting your financial information into their system by calling Mountain Family Health Centers where they have specialists trained to do just that.  You may make an appointment with them at 970-945-2840.  They have locations in Glenwood Springs, Rifle, Basalt and Avon.  State exchange website = www.connectforhealthco.com
If you don't qualify for a tax subsidy, I am happy to help you compare all plans available in our area and see which insurance company offers the best option for your particular needs.  Plans are available on and off the exchange for individuals.
Medicare supplement insurance
Sometimes called Medigap or Med Supp, is private health insurance that helps cover some of the gaps in Medicare coverage.
Medicare is the federal program of hospital and medical insurance primarily for people age 65 and over who are not covered by an employer's plan. But Medicare doesn't cover all medical expenses. That's where Med Supp comes in.
All Medicare supplement policies must cover certain expenses. There are government designed standard Medicare supplement policies, designated by the letters G through N. With these standardized policies, it is much easier to compare the costs of policies issued by different insurers.  Medicare Supplements will cover you anywhere in the United States where Medicare is accepted.
Insurers are not permitted to sell policies that duplicate benefits you already receive under Medicare or other health insurance policies. If you decide to replace an existing Medicare supplement policy – and you should do so only after careful evaluation – you must sign a statement that you intend to replace your current policy and that you will not keep both policies in force.
People who are 65 or older can buy Medicare supplement insurance without having to worry about being rejected for existing medical problems, so long as they apply within six months after enrolling in Medicare.
The Prescription part of Medicare is also known as Part D. We offer a variety of options as far as these plans go because it will truly depend on how many Rx you are on to find the correct plan for you.
**Regarding Medicare, I do not offer every plan available in your area.  Any information I provide is limited to the plans I do offer in your area.  Please contact www.Medicare.gov or 1-800-MEDICARE to get information on all of your options.
Dental Insurance for Individuals
Colorado. One of the simplest plans available to folks in our area is with CIGNA DENTAL.
Click on the TOOTH for CIGNA and the DENTIST for DELTA DENTAL for rates and more information.
Vision Insurance for Individuals
Finally, a plan that works in the Roaring Fork Valley and is available to us simple folk.  For info and rates click the EYE.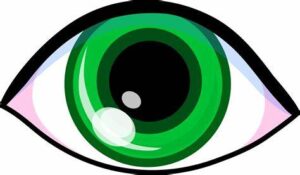 Travel Insurance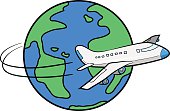 Travel Insurance? Medical and TRIP cancellation included in one. Click the airplane icon to the left for more information